Na nekoliko sam mjesta pročitala kako je Beauty UK ruž u nijansi 17 plumalicious dupe za MAC Rebel, a ako vas zanima je l' to uistinu tako nastavite čitati.
Prije nego što krenem u samu usporedbu, samo par info vezano uz Beauty UK brend – radi se o britanskom drogerijskom brendu koji je nedavno došao u naše Kozmo drogerije. Pojedini proizvodi su poprilično hvaljeni od stranih blogerica, a posebno se ističu sjenila, eyelineri, ruževi i lakovi, koliko sam uspjela pohvatati. Cjenovno su vrlo pristupačni, ruževi su oko 27 kuna, palete sjenila negdje oko 50 ak kuna i tako to.
Uglavnom sam se orijentirala na dio s ruževima i moram priznati kako mi se jako puno nijansi svidjelo, zaista imaju lijepe boje u svojoj kolekciji. Super mi je i to što im ruževi dolaze zapakirani u prozirnoj foliji pa nema brige da ih je netko prije vas otvarao i isprobavao. Jedini minus kod ruževa je meni osobno miris. Naime mirišu na pepermint, bez zafrkancije, ali nakon nekog vremena on na usnama ishlapi. Ruka mi je nakon swatchanja svih mogućih nijansi mirisala na pepermint kao da sam ju oprala pastom za zube :D. Unatoč tome što mirišu na pepermint nemaju nikakva druga obilježja peperminta, tj. ne peckaju na usnama niti išta takvo.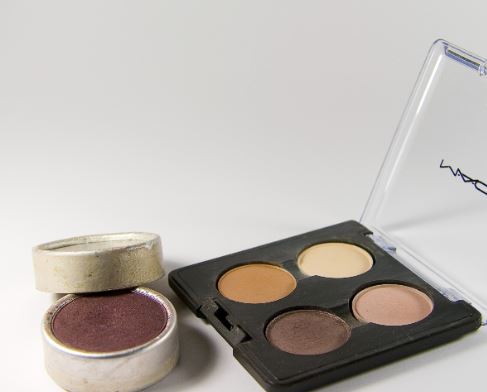 Na kraju sam uzela samo jednu nijansu 17 plumalicious jer sam ju htjela usporediti s MAC Rebelom. Nijanse jesu slične, ne bih se usudila reći da su identične jer je plumalicious ipak za nijansu tamniji od Rebela (što na swatchu, a što na usnama). Kada sam ih usporedila jedan do drugoga Rebel mi se zapravo činio tamnijim, no na swatchu (i na usnama) se lijepo vidi da je plumalicous mrvicu tamniji. To nije sada nekakva drastična razlika u nijansi, oni zaista jesu jako, jako slični te ako vam se sviđa Rebel, ali vam je iz određenog razloga nedostupan svakako si pogledajte Beauty UK plumalicious. Osim te male razlike u nijansi postoji malo veća razlika u teksturi.
Plumalicious je dosta kremastiji od Rebela te se voli lagano razlijevati s usana. Svakako prije nanošenja nanesite olovku, a poslije obrubite usne korektorom kako biste mogućnost razlijevanja sveli na minimum. Oba ruža su jako ugodna na usnama i ne skidaju se tako lako. Plumalicious zbog svoje kremaste teksture puno lakše ode s usana nego Rebel.
I to vam je u principu to, Vesna je uzela malo više stvari od mene (čitaj palete, rumenilo, kit za obrve) tako da ćete i njene dojmove čitati uskoro.
Ostavljam vas sa slikama 🙂