Time to look naturally gorgeous! Here's a guide to help you master natural makeup effortlessly.
Start by cleansing and moisturizing your skin for a smooth base.
Then, pick sheer foundation and concealer shades that match your skin tone.
For eyeshadow, go for neutral shades like browns, taupes or pinks. Lightly apply and blend for a subtle effect.
Fill in sparse brows with a pencil or powder that matches your hair color. Don't go too heavy-handed!
Cream blush works best for a healthy flush of color.
Finally, swipe on a tinted lip balm or lipstick in nude or muted shades.
Natural makeup is timeless and elegant, and these tips will help you flaunt your beauty confidently.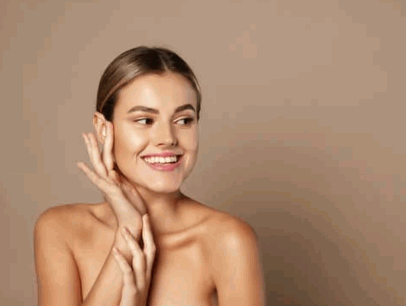 Benefits Of Natural Makeup
Natural makeup is a popular choice for its many benefits. It provides a subtle enhancement while still looking fresh and natural. So, what are its advantages?
Healthy and Nourishing: Natural makeup products contain vitamins, minerals, and antioxidants, which nourish the skin and keep it healthy.
Gentle on Skin: Natural makeup is gentle on the skin. It reduces the risk of allergies, irritation, and breakouts, making it suitable for sensitive skin.
No Clogged Pores: Natural makeup won't clog pores, preventing acne and other skin issues.
Environmentally Friendly: Natural makeup is eco-friendly and does not contain harmful chemicals.
Moreover, it's customizable to suit individual looks and preferences. Clean Beauty Magazine's article "The Rise of Natural Makeup" shows that demand for natural makeup is increasing as people prioritize safer options. Natural makeup is beneficial not only for enhancing beauty but also for nourishing the skin and protecting the environment.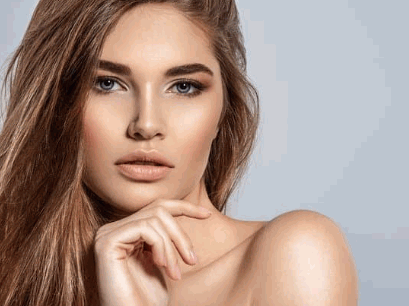 Preparing Your Skin
To achieve flawless natural makeup, start by preparing your skin with proper cleansing and moisturizing. Cleansing helps remove impurities while moisturizing ensures a hydrated base. These sub-sections provide essential solutions for a smooth canvas, allowing your makeup to adhere better and last longer.
Cleansing
Cleansing is a must in any skincare routine. It eliminates dirt, oil, and impurities from the surface of the skin. To get the best results, use a cleanser that suits your skin type. Dry, oily, or combination skin - all have cleansers made for them. Pick one with ingredients that tackle specific needs, like salicylic acid for acne or hyaluronic acid for hydration.
Gently massage the cleanser into the skin to boost circulation. Always rinse with lukewarm water to avoid any residue. Cleanse twice a day - in the morning and before bed. This helps remove dirt and makeup from the day.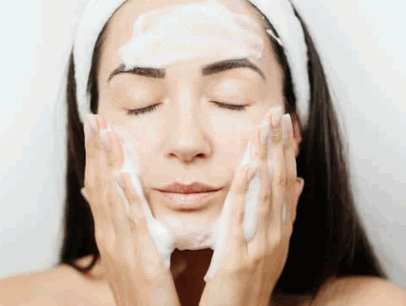 Moisturizing
Choose a moisturizer fit for your skin type. Dry, oily, or combination - there is one for you! After cleansing and toning, apply your moisturizer. Massage it in gently, using upward strokes. Don't forget about other body parts like hands, arms, and legs. A separate eye cream or gel is recommended for the delicate skin around your eyes. If you wear makeup, wait a few minutes for the product to absorb.
It's also essential to keep hydrated with water and a healthy diet. Ancient Egyptians used natural oils, like olive and sesame oils, centuries ago as moisturizers. These beauty rituals are the foundation of modern skincare today. The pursuit of glowing skin is timeless, making moisturizing an age-old tradition passed on through generations.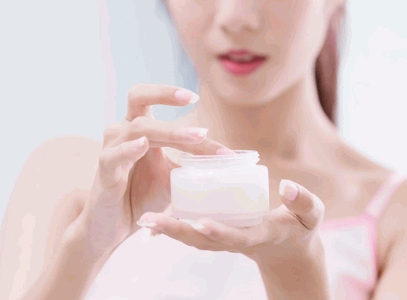 Choosing Natural Makeup Products
To choose natural makeup products, opt for a more organic and eco-friendly approach. Select foundation, concealer, blush, eyeshadow, mascara, and lipstick options that align with your desire for a more natural appearance. By using these specific products, you can achieve a more effortless and fresh-faced look while staying true to your commitment to natural beauty.
Foundation
To explore the world of foundation, let's take a look at its key aspects:
Shade Range: Navigating through an array of shades, from light to full, foundations suit diverse needs.
Formulation: Foundations come in various formulations, offering a matte to dewy finish, for different skin types and preferences.
Ingredients: From natural extracts to nourishing oils, foundations may also contain hyaluronic acid and antioxidants to benefit the skin.
SPF Protection: Some foundations offer protection against harmful sun rays with added SPF.
True Fact: A study by Clean Beauty Awards found that 82% of women prefer natural makeup products due to their beneficial properties.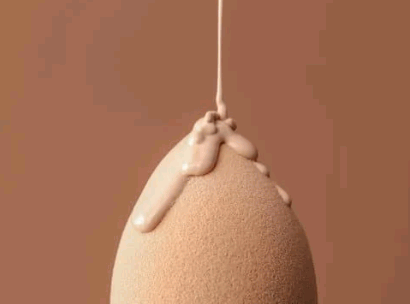 Concealer
The secret to perfect skin? Finding the right concealer! This beauty must-have can cover up flaws and brighten your complexion, creating a smooth and uniform look.
Here's a breakdown of the different concealers and their functions:
Liquid: Medium to full coverage, suitable for all skin types.
Stick: Full coverage, best for oily or blemish-prone skin.
Cream: Full coverage, ideal for dry or mature skin.
Liquid concealers offer natural results and work on all skin types. They provide good coverage and are great for dark circles, redness, and blemishes. Stick concealers are great for oily or acne-prone skin, as they provide full coverage with a matte finish, camouflaging imperfections without blocking pores. For dry or mature skin, a cream concealer is recommended. Its creamy texture hydrates the skin while giving excellent coverage.
Pro Tip: Match your concealer with your skin tone for perfect blending and a natural finish.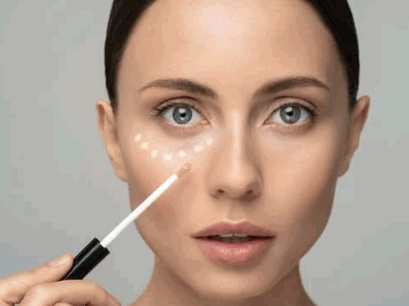 Blush
Blush can bring a whole new look to your makeup routine! It began in Ancient Egypt, where they used crushed red clay to add color to their cheeks. Now we have powders, creams, and liquids in all sorts of shades, from soft pinks to bold oranges.
When choosing, take into account your skin tone and the effect you want to achieve. Then apply the blush to the apples of your cheeks for a youthful look. Blend it well to avoid harsh lines and get a seamless finish.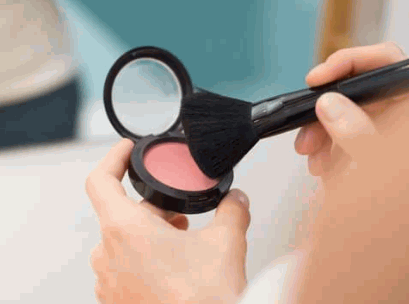 Eyeshadow
Choosing the right eyeshadow involves a few key elements. Think color palette, finish, formulation, and pigmentation. Neutrals are versatile for everyday or special occasions. Shimmer adds glam, matte is sophisticated. Cream-based shadows have a smooth application and longer wear. Powder shadows blend and build. Liquid eyeshadows offer intense color.
Here are some tips to make the most of your eyeshadow:
Prime lids for better color payoff.
Blend with a fluffy brush.
Try different brushes for distinct effects.
Contrasting shades create depth.
Layer eyeshadows for intensity.
Clean up fallout and excess product.
Eyeshadow is an artistic tool to bring out your creativity!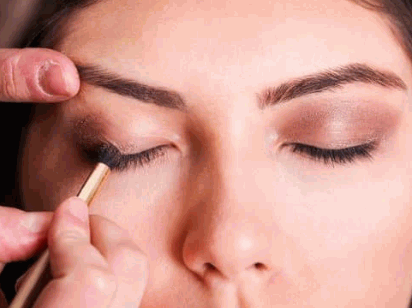 Mascara
Mascara has an interesting history. Ancient Egyptians believed darkening their eyelashes would protect them from the evil eye. To do so, they used a mix of kohl and crocodile dung!
Nowadays, when choosing a mascara, there are a few things to consider.
Firstly, pick a type that fits your desired look: lengthening, volumizing, or curling.
Secondly, check for natural and organic ingredients, free from harmful chemicals.
Thirdly, think about the brush type - bristle or comb-like?
Lastly, opt for waterproof formulas if you need long-lasting wear.
Plus, some mascaras also help promote lash growth and nourishment.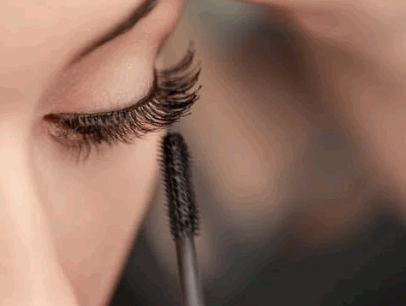 Lipstick
Choose a shade to match your skin tone and show off your beauty! Whether you love bright and bold or subtle and nude, there's the perfect lipstick for everyone. Look for long-lasting lipsticks that won't fade or feather. Nourish your lips with ingredients like vitamin E, shea butter, and jojoba oil. Lipsticks come in various finishes, so pick the one you like best. Many brands now offer cruelty-free lipsticks, for an ethical beauty industry. Certain lipsticks also offer SPF protection from the sun. Make an informed decision and you'll find the perfect lipstick to make you feel confident and beautiful!
Applying Natural Makeup
To achieve a beautifully natural makeup look, master the art of applying natural makeup with these sub-sections: primer, foundation, concealer, blush, eyeshadow, mascara, and lipstick. Each step in this process plays a crucial role in enhancing your features while maintaining a fresh and effortless appearance.
Primer
Primer is essential for a flawless and long-lasting makeup application. It acts as a base, creating a smooth canvas for your makeup to adhere better to your skin. Without primer, your makeup won't last and look fresh all day.
Let's explore the types of primer!
Silicone primers help smooth texture, popular brands are Smashbox and Benefit.
Water-based primers hydrate skin and try out NYX and Make Up For Ever.
Color-correcting primers correct discoloration, L'Oreal and Maybelline are great options.
Primers have more benefits too - oiliness control, minimized pores, and blurred imperfections. Some also contain SPF to protect your skin.
When choosing the right one, consider your skin type and concerns. Don't miss out on experiencing the wonders of primer! It can make a huge difference in how your makeup looks and lasts throughout the day. So why wait? Get that flawless finish you deserve!
Foundation
Achieve a flawless complexion with foundation! Choose coverage that suits your needs, like light for clear skin or medium/full for discoloration. Consider your skin type: oily skin needs oil-free formulas and dry skin needs moisturizing foundations. Shade match on your jawline/neck and not your hands. Experiment with application techniques like brushes, sponges, or fingers. Build up coverage gradually.
Concealer
When selecting a concealer, think of the type that suits your needs. Liquid concealers are perfect for general use and covering under-eye circles. Creams provide medium to full coverage for spots and discoloration. Sticks offer full coverage and hide acne scars and dark spots.
Finding the correct concealer shade is essential for blending with your foundation. Get a high-quality concealer brush or sponge for precise application. With the right technique, you can have a perfect complexion that lasts all day.
Blush
Blush is key for a natural makeup look. It adds color and warmth to the face, making features appear more vibrant. The right shade of blush should mimic a natural flush, such as soft pinks or peaches. When applying, use light and feathery strokes on the apples of the cheeks and blend out towards the temples.
It is important to consider your skin type when selecting a blush formula. Powder blushes are best for oily skin and cream/liquid blushes are ideal for dry skin types. Allure Magazine beauty experts suggest using a cream blush for a youthful, radiant complexion.
Dig Deeper: What Is The Most Important Thing In Interior Design
Eyeshadow
Urban Decay Naked Heat offers warm-toned shadows for a variety of looks, from light peachy neutrals to rich burgundy.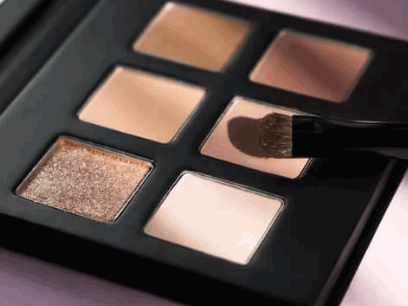 Anastasia Beverly Hills Modern Renaissance is a combination of warm and cool shades such as deep reds, oranges, and pinks.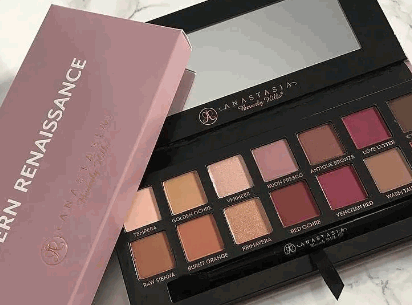 Too Faced Chocolate Bar offers browns, golds, purples, and shimmery neutrals.
Huda Beauty Desert Dusk is a vibrant palette featuring jewel tones like royal blues, emerald greens, and rich purples.
For a flawless application, start with an eyeshadow primer. This will create a smooth canvas for better color payoff and longer wear. Use a fluffy brush to blend colors for a soft-focus effect. Gradually build intensity by layering the eyeshadow pigment. To add dimension, apply a darker shade on the outer corners and blend towards the center of the lid.
Mascara
Mascara can make your lashes look longer and more voluminous. It can also hold the curl of your lashes, making your eyes look more awake. Plus, it adds thickness for a fuller look. If you're worried about smudging, opt for a waterproof formula.
Different mascaras come with various brush types - like curved or straight wands. Apply in thin layers to avoid clumping and wait for each layer to dry.
To get the best results, don't pump the wand in and out of the tube. Twist it gently instead. Curl your lashes with an eyelash curler before applying mascara for a fluttery effect. To prevent smudging, use some loose or translucent powder under your eyes before applying.
Mascara gives your look that final touch, making your eyes pop with allure and confidence. Experiment until you find the one that's right for you!
Lipstick
Pick a shade that works with your skin tone and desired look. Natural tones, like nude or pink, are great for a natural makeup look.
Choose lipsticks with moisturizing ingredients like shea butter or vitamin E for hydrated lips.
Apply the lipstick by starting from the center and using short, precise strokes. A lip brush helps with precise application.
For longer-lasting wear, blot your lips after the first coat and then apply a second layer. Setting it with translucent powder can also help.
Carry your lipstick around with you, as well as a compact mirror and cotton swabs.
For an extra shine, try a lip gloss on top of the lipstick.
To make the lipstick last even longer, use a lip liner - outline and fill in with the chosen shade. This prevents feathering or bleeding.
And there you have it, all you need to know about applying lipstick!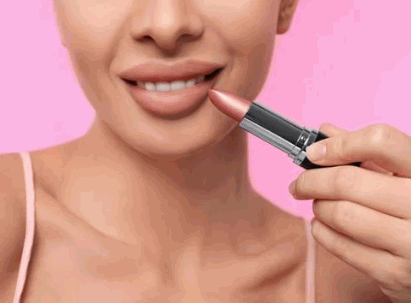 Tips For A Flawless Natural Makeup Look
Achieve a flawless natural makeup look with these simple steps:
Start with a clean, moisturized face.
Cover with a light foundation or BB cream.
Hide blemishes and dark circles with a creamy concealer.
Blush to give your cheeks a healthy glow.
Enhance your eyes with neutral eyeshadows and mascara.
Finish off with a nude lipstick or lip gloss.
For a successful natural look, focus on blending well. Choose colors that match your skin tone for a subtle enhancement. Less is more when trying to be natural!
Pro Tip: Use a setting spray to keep your makeup looking fresh all day.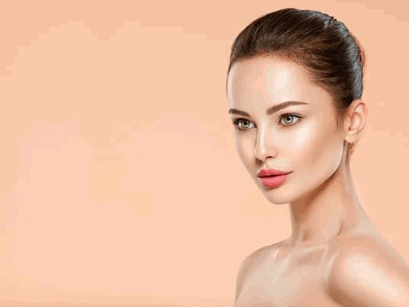 Conclusion
For a natural makeup look, there are some key steps to follow:
Start by washing and moisturizing your face.
Then, use a lightweight foundation or tinted moisturizer to even your skin tone.
Add subtle definition with neutral eyeshadows, soft blush, and natural-looking mascara.
Choose a nude or pink lipstick shade for a finished look.
Less is more - the goal is to enhance your natural beauty, not cover it up.
When it comes to products, ensure you choose those that suit your skin type. Oily, dry, or combination - the right products will give you a flawless and long-lasting result. Use clean brushes and sponges for a seamless application. Skincare is also important - regularly cleanse, exfoliate, and moisturize. Healthy skin is the best canvas for makeup.
Practice makes perfect - experiment with techniques and products until you find what works for you. Everyone has a different idea of 'natural' - adapt these tips according to your preference. For a subtle glow, lightly dust highlighter on your cheekbones and cupid's bow with a fan brush.
Now you know how to master the art of natural makeup. Enhance your beauty, radiate confidence, and look fresh and natural!