With this post I'm starting a new category on our blog – I ♥ drugstore. This is actually a tag that is quite popular on YouTube and other blogs. But instead of a video I thought it would be nice to start a separate category in which Vesna and I could make a selection of drugstore products that we think are great and worth a try, and I thought it would be nice to do it separately for each brand.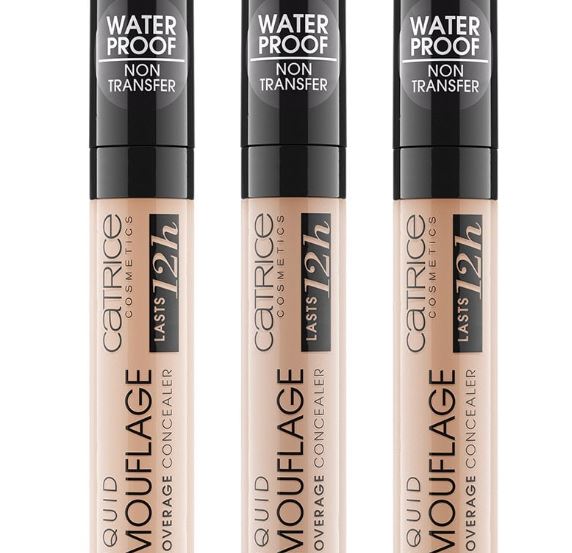 There are so many products in our drugstores (dm, Kozmo, Müller…) and sometimes you find yourself standing in front of those stands deciding where to start.
I'll start with a brand whose stand I always, always, always visit and never go out of the drugstore without checking it's stand – Catrice. I have tried a lot of their products, with some I was thrilled, and some not so much. I recommend and love their blushes, lipsticks, eye shadows and eyebrow pencils. Really good quality and quite affordable products. I also recommend that you take a look at their nail polishes, I've slowly gathered a nice collection. The brush is neither too thick nor too thin, but just right, they apply nicely and they dry up relatively quickly plus they have a really wide selection of shades. Catrice products that I find to be so so, nothing spectacular but worth a look are Catrice Allround concealer palette, which is ok, offering a light to medium coverage, but the downside of this palette is that you won't use up all the colours. So for example, I haven't touched the third, darker shade. Catrice Light-Reflecting Concealer is also an ok product, it brightens the under eye area beautifully but you will run out of it quite quickly. Also, I recommend that you take a look at the Skin Finish Compact Powder (it's not in the pictures because I do not know where it is hiding :D), it mattifies nicely and gives a light to medium coverage.
I was not overly thrilled with Catrice mascaras, I find them ok, but nothing revolutionary. I wasn't at least thrilled with the Lip Tint's, skip them, definitely skip them.
And that's it as far as the Catrice goes, I haven't tried out the new Camouflage concealer, but I hear that it's a great product and I always look forward to the Catrice limited edition collections.
Pictures