Rarely it happens that a certain beauty products swipes me off my feet, but exactly that happened with the new Lancôme Ombre Hypnôse Stylo cream eyeshadows in a stick. When you are constantly testing and trying out various beauty products plus do a job in which a bunch of cosmetic products almost every day pass through your hands, it's very hard for a certain product to totally amaze you because you either tried almost everything (or you think you have) and that there is nothing new or spectacular to discover.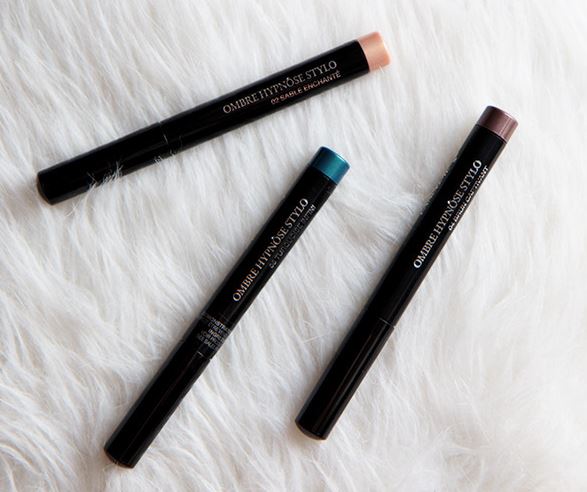 Oh, but there is, and that is why I love my job as well as blogging, because of products like this. Which totally wow me on first, second and third try.
Without further ado, what do I like about the new Lancôme cream eyeshadows in a stick – I love their silky texture and the ease of application, love their beautiful pigmentation but what I love the most is their longevity. You have to work a little bit faster with them because they set a bit fast, but once they set they don't budge, at all. You will need an oil based product to completely remove them.
They are perfect for summer, and for a quick makeup look or for when you are travelling and want to keep it light. You can apply them directly from the stick and use your fingers to blend them out, and that's it. You don't need brushes nor a lot of effort. The texture of them is just divine.
I really do like cream eyeshadows and how they look (on others), but I rarely wear them due to my oily eyelids. The only ones that where crease resistant on my lids where the Maybelline Color Tattoo eyeshadows (depending on the shade), but these ones are far better.
On a recent Lancôme event I received a shade 06 Turquoise Infiniô* and loved it so much that I bought two more – 02 Sable Enchanté i 04 Brun Captivant.
If you are interested in buying your wallet will be lighter for about 27 euros for 1.4 gram of product.