I've decided to merge two reviews into one and make it something like a battle of two eyeliners – one was great and the other not so much. If you ask me, eyeliner is something that every woman should have in her's cosmetic bag. It doesn't matter how old you ore, what your eye shape is, do you have wrinkles, pores or whatever, you definitely need an eyeliner in your life.. You just have to pick wisely and adapt the eyeliner to your needs.
I personally like thicker line, well thicker closer to the outer corner of my eye and I also like more of a dramatic flick. But I do wear it less dramatic for every day, just along my lash line and maybe a tiny flick. Eyeliner accentuate's the eyes, gives them shape and a bit of wa wa woom. If you apply it close to your lashes it can make them appear thicker.
I'll start with a fail eyeliner which I gave a hundred and one chance to work, but it didn't :D.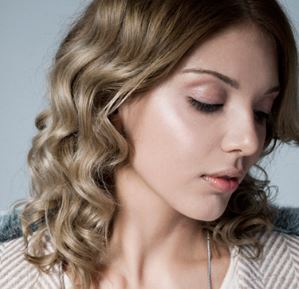 Eveline Art Make-Up Eyeliner Pen
When I was testing it on my hand it seemed perfect and to tell you the truth I didn't expect from it to fail. I love Eveline products and I thought I would love this eyeliner pen as well.
Let's start with the good:
it's long lasting
it doesn't disappear easily, doesn't smudge or transfers even if you rub it
it has a great point that allows you to draw from thinnest to thickest lines
Sound's perfect, right? It has all of the good characteristics that I try to find in an eyeliner.. Oh, was I wrong..
Now, onto the bad:
after a while you run out of ink and you need to press it to get more ink out, which isn't really easy nor pleasant to do on your lids
so to get more ink out I would press it on the back of my hand, which ended up being not so good either. When I would press it to get more ink the tip of the eyeliner went straight up into the pen – oh yes, it can go all the way in and all the way out. To get it back out I would have to use my fingers (or tweezers), and it would end up being too messy.
you cannot for the life of me get the line thicker or go over the same line twice, because this little bugger erases the line underneath or smudges it
It drove me nuts and I wouldn't recommend it.
L'Oreal Super Liner Ultra Precision
L'Oreal eyeliner was a pleasant surprise. Most of the time I don't expect much from liquid eyeliners, kinda prefer gel ones, but I loved this one.
The good:
long lasting, doesn't smudge even if you rub it
it can only be removed with water & oil or with a makeup remover
it is rich black
the wand is precise and you can draw from thinnest to thickest lines
it doesn't transfer (it hasn't transfer on my oily lids for 8 hours; it will only transfer if you look up after the application and it hasn't dried yet)
The bad:
the price (around 10 euros)
Share with me your yay and nay product(s)..
<3